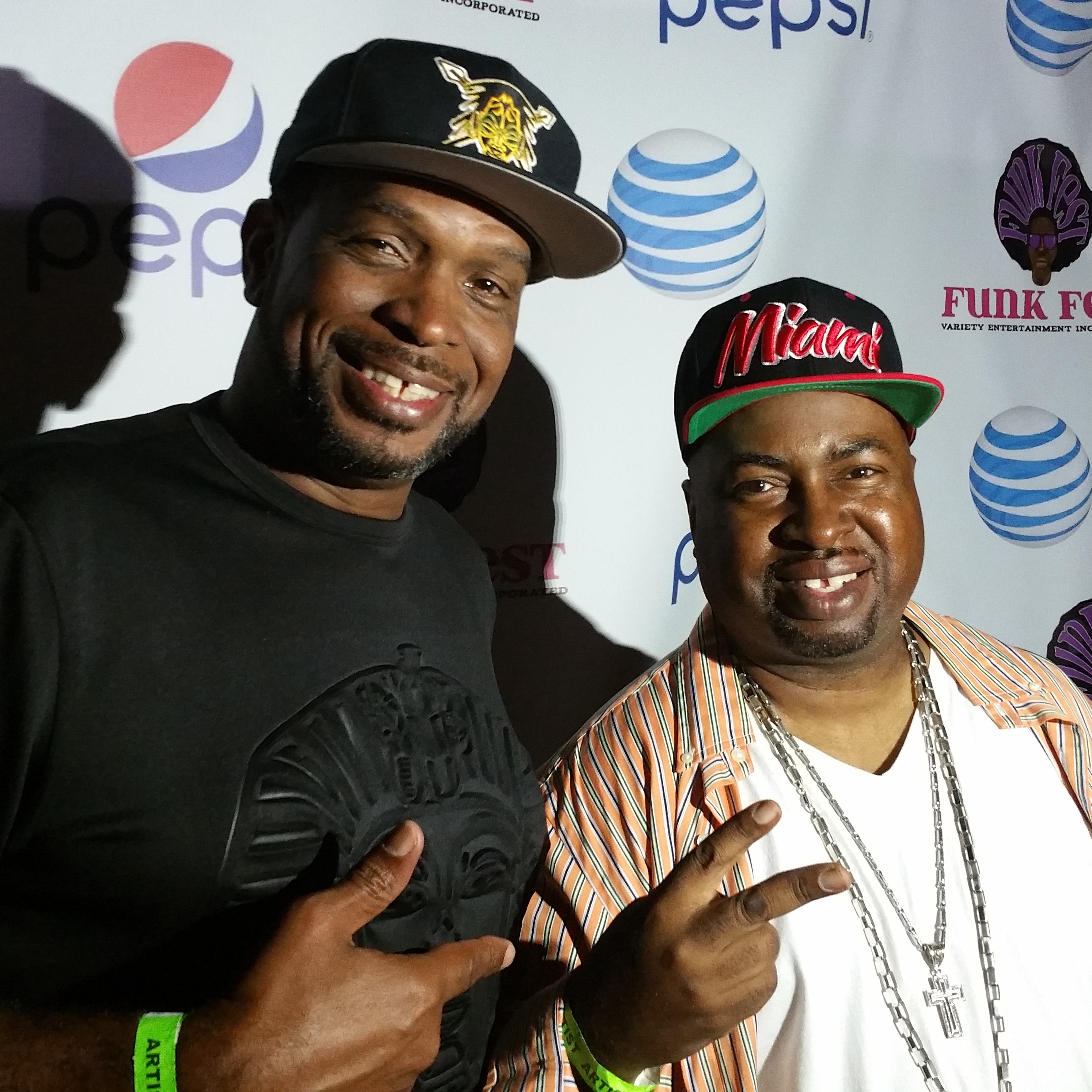 Mr. Mixx is Not allowed to play 2 Live Crew records
Imagine if Mick Jagger left the Rolling Stones, but he couldn't sing any of the band's songs and he couldn't say he was once a member of one the greatest rock acts ever. Or if Dr. Dre and Ice Cube weren't allowed to call themselves former N.W.A members or sing the songs that skyrocketed them to fame. Well, that's the scenario playing out for a true Miami music legend, David Hobbs, aka Mr. Mixx.
Mr. Mixx is the original founder and producer of 2 Live Crew. In my memoir, I recount how in the early 1980s he formed the group in California. He caught my attention with the song, 2 Live Beat Box, which showed his prowess with 808 bass machine. Mr. Mixx also recruited 2 Live's main emcees, Fresh Kid Ice and Brother Marquis. I entered the picture as the group's hypeman, co-producer and record label executive, convincing them to relocate to Miami and make history together.
Mr. Mixx was the brains of the outfit, cooking up beats and chopping up samples. For instance, the inspiration for 2 Live Crew's biggest hit, Me So Horny, was the scene in Full Metal Jacket when the main characters are haggling with a Vietnamese hooker over the price for her services. I thought it was so funny and so raunchy that we had to use her dialogue in a song. Mr. Mixx laid down the track, which I then took to Fresh Kid Ice and Brother Marquis so they could come up with the lyrics.
Yet, Mr. Mixx is not allowed to play any 2 Live Crew records anymore due to a six-year-old slimy-as-hell settlement agreement with Lil Joe Records and its owner Joe Weinberger. He's my former lawyer who bought the rights to all my record label's music when I was forced into bankruptcy in the 1990s. Heck, Mr. Mixx can't even say he was affiliated with the group to promote himself. The settlement stipulates that he "shall also forever cease and desist from referring himself as a former or founding member of 2 Live Crew or words of similar import."
Otherwise, he could be held in contempt of court and could be forced to pay Lil Joe $750,000. Mr. Mixx told me about his predicament shortly after I asked him to DJ some of my upcoming performances. It goes to show you how nasty the music industry can be.
Twitter unclelukereal1
Ig unclelukereal1