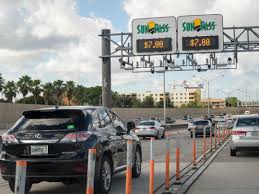 Tolls in the State of Florida are fucking killing us
It's time to mount a serous campaign to end tolls in Miami-Dade County. Any time the government wants to charge people money, we should be allowed to vote for it. The Florida Turnpike System and the Miami-Dade Expressway Authority are highway robbers preying on predominantly poor motorists struggling to have a roof over their heads, put food on the table and take care of their families.
I remember the days when we only had one fucking toll on State Road 112 when you left Miami International Airport to get to Miami Beach. Now we got tolls on virtually every major highway intersecting through the county. Worse yet, the turnpike and the expressway authority took down all the toll plazas and charge you more money if you don't get a Sunpass. Cameras take pictures of your license plate everytime you get on these toll roads and months later you get a bill for hundreds of dollars. It's fucking ridiculous.
The worst is the expressway authority. It was created in 1994 by the state legislature and the county commission under the premise that Miami-Dade would do a better job of operating State Road 112, aka the Airport Expressway; State Road 924, aka ; the Gratigny Parkway; State Road 836, aka the Dolphin Expressway; State Road 874 aka the Don Shula Expressway; and State Road 878, aka the Snapper Creek Expressway.
The authority, also known as MDX, is controlled by a board made up of nine members, eight of which are local business and civic leaders appointed by the governor and the county commission. In other words, the politicians created an entity that is only accountable to them and not the residents of Miami-Dade.
According to MDX's toll rate schedule, it would cost a commuter with a Sunpass $85.75 during a five-day work week if the driver had to cross all five expressways from beginning to end. Without a Sunpass, it would cost the commuter $171.50. And that doesn't include all the service charges MDX tacks on, including a fee just to send you a bill. On an annual basis, it would cost a motorist $8,232 to use all the expressways under MDX jurisdiction. Imagine how much more money it would cost if you have to tack on trips on the Florida Turnpike.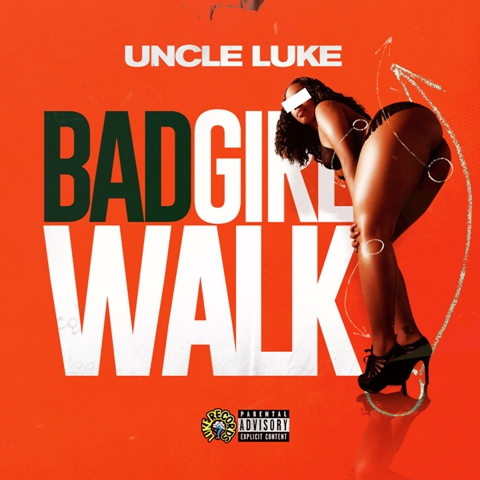 Download Uncle Luke new single now
The most recent U.S Census data shows the median household income in Miami-Dade is $44,224. It's less than half of that amount for African-American households. Think about the single moms working two jobs who have to get on these expressways to drop off their children. Or the construction worker who is going home from the job site in downtown Miami to Little Havana. And there are the people living in South Miami-Dade who have to commute in two to three hours of rush hour traffic going to and from work.
They are paying to be stuck in gridlock that has been amplified by the non-stop reconstruction of the roadways and interchanges on the Dolphin. This is not fucking Dubai where everyone is an oil sheik who can treat tolls like pocket change. Although, if anyone tried to put tolls on the William Lehman Causeway by Aventura or the Julia Tuttle and MacArthur Causeways into Miami Beach watch how fast the rich people from those cities shut it down.
Meanwhile, MDX is flush with cash. It has spent more than $3.3 billion on expressway projects since its inception and is about to complete a five-year capital improvement program to replace and repair the existing program and start building new toll roads that costs more than $1.4 billion. Yet, there are serious concerns about the way MDX handles its pursestrings. Just last month, the authority lost a major lawsuit. A judge ruled it has to pay an ex-contractor, Electronic Transactions Consultants Corp., and handed the toll agency a bill of $53.3 million, for damages incurred by the firm and interest.
It's time to get a petition going and let the people decided if we want to keep or abolish the tolls.
Follow me on Twitter Uncle Luke real 1 Instagram Uncle Luke real 1